Tag: Karen De La Carriere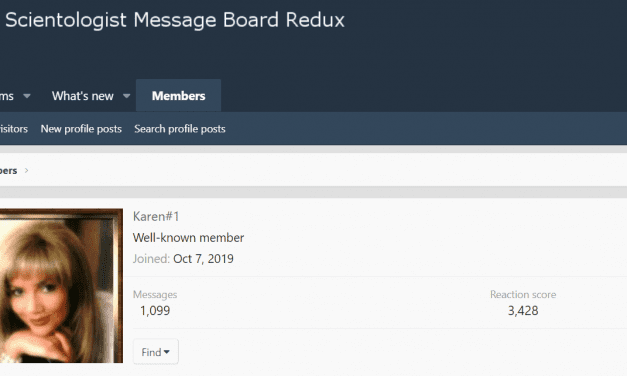 Karen de la Carriere posts Anti-Scientology info every day on the Ex-Scientologist Message Board while running her own Scientology auditing practice. Isn't that weird?
Read More
Who is Alanzo?
Alanzo is an Ex-Scientologist who sees the same tribalism he escaped in Scientology rising up in Anti-Scientology.
Of all the lessons he learned by escaping Scientology, he learned one lesson harder than any other: Never let your tribe do your thinking for you.
Alanzo tries to use critical thinking on the war between Cults & AntiCults.
Go To Alanzo's Scientology Biography
Latest Tweets from Alanzo