Tag: Social Science on Cults & Anti-Cults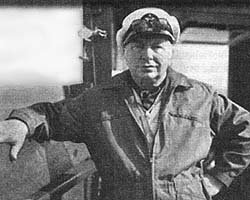 What if being a Scientologist was never a really a disease in the first place that you needed to "recover from"? What if it was just one part of your own much longer spiritual journey that taught you many important lessons, and from which you emerged stronger and wiser than ever?
How would you know?
Read More
Who is Alanzo?
Alanzo is an Ex-Scientologist who sees the same tribalism he escaped in Scientology rising up in Anti-Scientology.
Of all the lessons he learned by escaping Scientology, he learned one lesson harder than any other: Never let your tribe do your thinking for you.
Alanzo tries to use critical thinking on the war between Cults & AntiCults.
Go To Alanzo's Scientology Biography
Latest Tweets from Alanzo
AlanzosBlog Facebook Page
AlanzosBlog
People don't realize that getting yourself into & out of a cult is one of the most valuable lessons in
#CriticalThinking
ever. People don't get that if you haven't experienced this, then you've never had your worldview collapse on you.
You've never picked yourself up from that.
The process of getting out of a 'Cult' is one of the most valuable experiences a human being can have.
Sure. Your whole life is ruined.
Sure, all your friends & business contacts abandon you.
How else will you find out what's important, and meaningful, in life?
If you got into a 'cult' to find out what life was all about, then getting out of a cult and being thrust back into Mainstream Society - with all it's guilt-tripping 'told-you-Sos!' - will teach you real quick.
The trick is not to learn too hard from that.
Remember who you are & who you were.
You're the same person you were before, during, and after the 'cult'.
Don't let mainstream society beat you out of your rebellious individualism.
Don't let them stop you from your search for a meaningful life.
#Cults
#AntiCults