When John Sweeney began his hard-hitting reporting on Scientology, beginning in 2006, every major media outlet had been shuddered into silence by Scientology's Office of Special Affairs – headed by David Miscavige, Mike Rinder & Tommy Davis.
John Sweeney was one of the first journalists to take Scientology head-on because he believed Scientology was brainwashing people, and that he could free them back into the mainstream.
Here's my message to John today, after so much water has gone under the Bridge: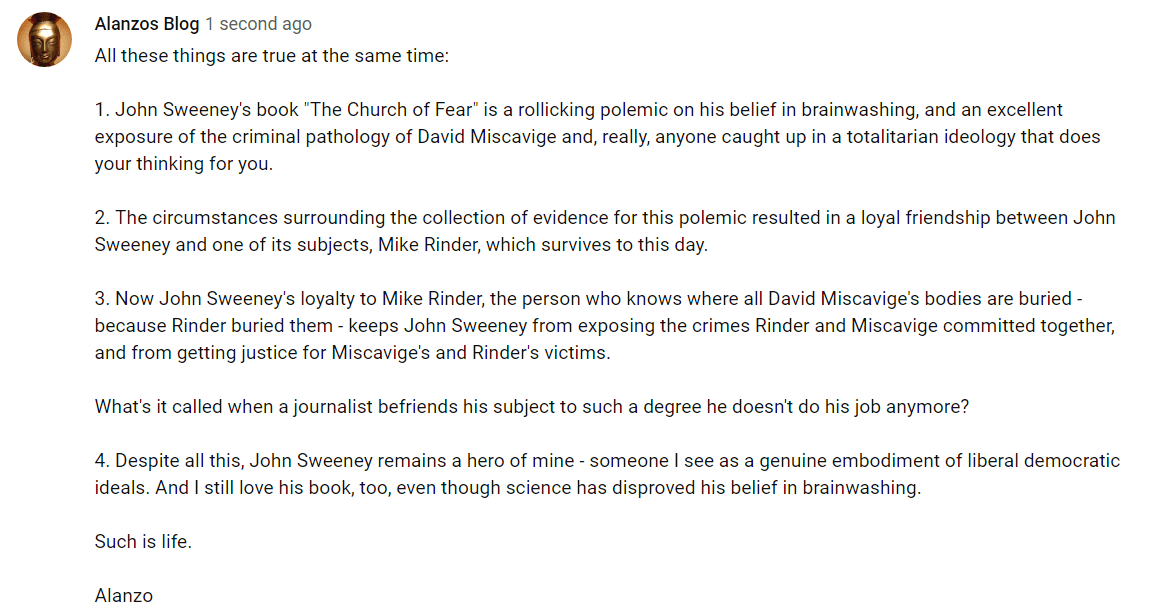 And you look at John Sweeney today. And you wonder – did all that intelligence work make him start drinking heavily, and eventually lose his mind?