The Real Tom Cruise Video Unveiled!
What stage are we in with regard to minority religions in the United States when so many people call them 'cults' & 'brainwashed' with so few questioning this delegitimizing and dehumanizing slur? https://t.co/BnY9D7NbZL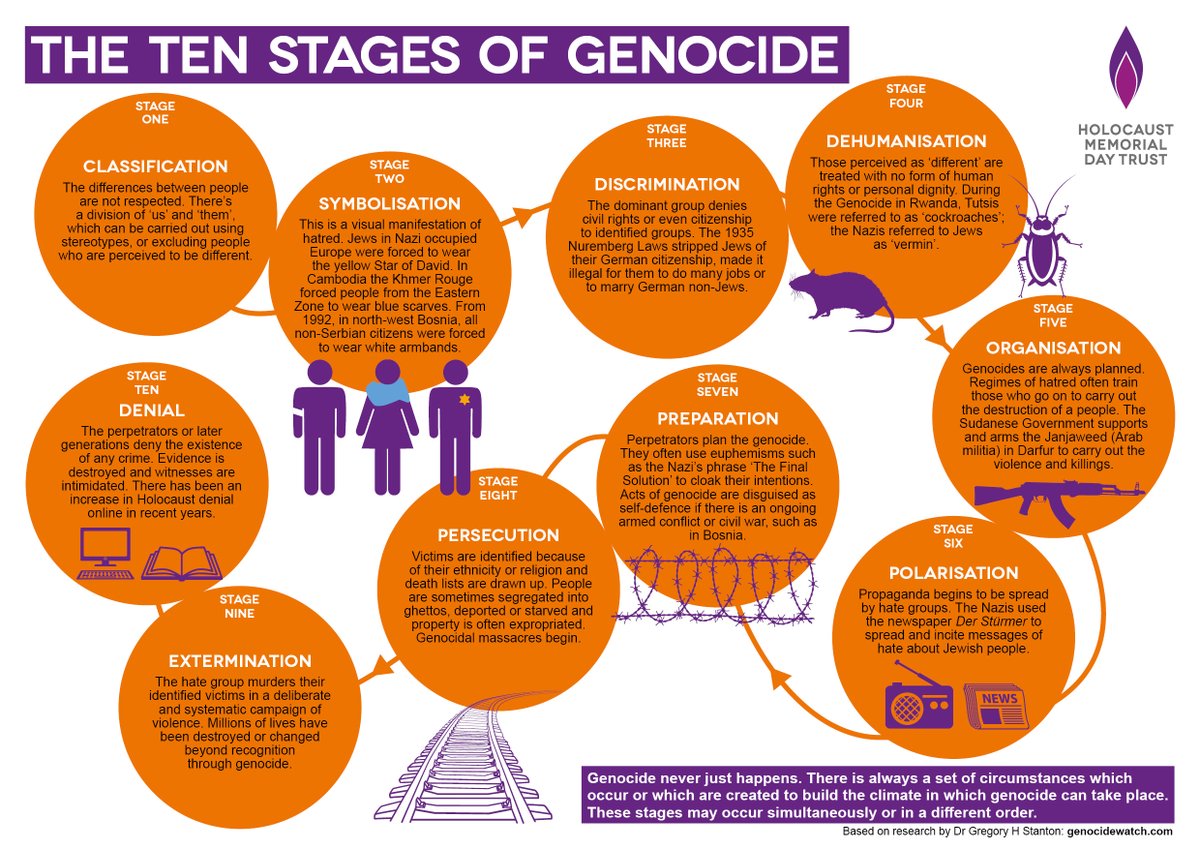 Holocaust Memorial Day Trust
@HMD_UK
The Nazi policy of forcing Jews to wear a star was an act of symbolisation which aimed to divide the Jewish and non-Jewish population. Symbolisation is one of the ten stages of genocide and has been used to divide communities in the lead up to genocides that have happened since.
https://t.co/qGmWrbDJfk
On this anniversary of the assassination of the president of the United States, John F Kennedy, remember that the US spends .75 of a trillion dollars every year on the #MilitaryIndustrialComplex and has been involved in 2 perpetual wars for 20yrs.

#JFK
https://t.co/Q9GL5n6O5S
Hey @ScientologyR -

Why would you want to teach people to look out for cognitive distortions in #Scientology, but not want them to consider looking out for cognitive distortions in Anti-Scientology?

Shouldn't the skills that #CBT teaches apply to all areas of life?

- Alanzo https://t.co/84fc6tSI5D
"In 1930, Germany is a liberal democracy with elections, parliament & the rule of law.'

"Just 4yrs later freedom of speech is over...& the government is in the hands of murderers.'

"This is the story of how democracy died."

I'm crying this is so good!
https://t.co/EaUecXu14p
Recent Comments