Miss Tia has just posted a comment to this blog which I believe should be put front and center for all to see.
Miss Tia says it all.
~~~~~~~~~~~~~~~~~~~~~~~~~~~~~~~~~~~~~~~~~~~~~~~~~~~~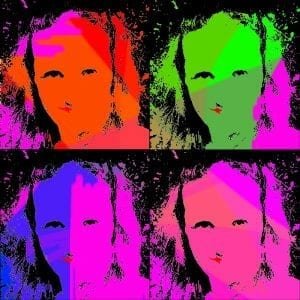 [This is copy/pasted from a blog post I made this morning. I back dated it to March 1, as I really want to put this all behind me and move FORWARD! 🙂 ]
I didn't really want to make this public. But the more I thought about it and the more I was questioned and love bombed, the more I realized I had kept some opinions/thoughts to myself for too long and I didn't need to do that anymore. Mostly though, it's because I've been continual questioned as to when I'm returning to the bunker and the inability of some to understand that "I'm done" means just that. This is the only time I am writing about this. All the love bombing of the past few days and questioning has got my TMJ flared up again. Just leave me alone please. You'll see there is no 'handling' that can be done for me. I'm posting this and then the door will be shut, locked, and bricked over. I'm done.
I'll say this again below, but I want to say this upfront (though why I have no idea, I know my words will be taken out of context and be misconstrued): There are good people in the bunker. Good, caring individuals who end up doing/saying things they probably wouldn't normally do (just like Scientologists) because of the group think/hive mentality. I want to stress there's good people there. Their actions are more than likely not something they'd normally do–with. of course, a few exceptions. 🙂
If I were to pinpoint exactly when my disillusionment began with Scientology watching, I'd have to say the seed was planted with the Going Clear premiere. Yeah, really. I sat here and watched it and whereas yes, I'm aware he couldn't cover everything in the book; the editing was good; the pace was good; etc I just felt something was missing. I read all the superlative comments how it was awesome, amazing, etc and was like, really? Seemed like hyperbole. This isn't a documentary review though. But the group cheer leading with no criticism planted a seed that stayed dormant for awhile.
The seed started to get germinated at the Parma event in September. At the after event,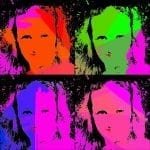 Tony asked the group if one of us would start a fight with Media_Lush so he had an excuse to ban him. Someone asked him why and he said, basically, it was because of the blind gossip items he kept posting and how they were wrong but ML persisted they were right. What kind of behavior is that? To request someone to start a fight with someone else so they'd be banned?
The seed went dormant again until, I'd say, probably March. That's when the undue stress and strain caused by an individual regarding HowdyCon started. I decided to take a big step back from the comments and not participate as much but just watch in a detached manner. I did not like what I saw. Hypocrisy, vitriol, manipulation, hero worship, group think, group paranoia, and I identified each of those as having been something I had fully participated in and I was appalled at myself. The more I thought about it, the more I realized the parallels between the bunker and Scientology in some ways. Again, I was appalled at myself. On the other hand though, it serves as a reminder that ANYONE can become involved in a toxic cult like group that fronts as trying to help others, just like Scientology.
Some people screen grab every single comment in the bunker, as does OSA. OSA is derided and mocked for that; but the bunkerites who do it aren't. What's the difference? To both groups I'd ask 'why do that?' I know the answer a few bunkerites would give. They'd say it was done in an attempt to suss out 'socks'. Who cares if there's sock accounts though? Some people see '26' in every new poster. For a bit after 26, I admit I took part in some sock hunting but I quit shortly after I started because it just seemed wrong to be analyzing certain posters, what they said, trying to verify those things, etc. Though I once again partook with Rick in Indy. I shouldn't have done that, that was wrong.
Media_Lush ended up being banned, without warning, because he posted a fat shaming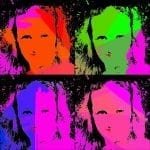 photo of Kirstie Alley. Never mind that Kirstie should be 'fair game' for fat shaming because of her endless public announcements of dissatisfaction with her weight, her weight loss business forays, and deal with Jenny Craig. All the while, publicly showing that Scientology can't fix the weight problems she feels she has. Tony posted about ML being banned in such a way that of course everyone fell in line and agreed with him about it.
The last time I was in the bunker, Mark had posted a fat shaming photo of John Sugg. I commented asking why it was okay for some people to be able to fat shame; but not others, wasn't that hypocrisy? Or did it depend on the who was in the 'in crowd'. It was more of a rhetorical statement/question. But Mark twisted the situation to make it seem like I was personally attacking HIS size and others fell in place. I said/did no such thing. Then Baby was sent to 'handle' me saying I should have commented to Mark on an older post and that it wasn't like me to comment like that. Well, one, why would/should I comment on a back post? Fuck that. Two, that IS me. I question unfairness, hypocrisy, double standards, however you wish to put it. John Sugg, unlike Kirstie, as far as I know, has not made any public declarations about having issues with his weight and/or publicly gone on weight loss plans. Oh wait, he writes revolting things about others, so therefore he's 'fair game'. I concur he writes revolting things; but it doesn't mean he should be fat shamed when others can't do it. But Mark is in the 'in crowd' so it's okay I guess.
Alanzo was banned for an email he sent. Ah, judged for what you do outside the confines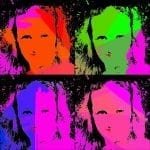 of the bunker. Huh, reminds me of some religion. Tony portrayed it as that Alanzo had threatened that therapist so of course people rallied behind him as a champion of women, a chivalrous man, and isn't he just great? Now, I am not privy to the email Alanzo sent; but, I have seen the comments he posted in the bunker about that therapist. They were not threatening, he was cordially pointing out where he felt she was violating the state's ethic code with her comments on Cathy Tweed. He also praised her work with former Scientologists. Alanzo made excellent points in his posts and I'm sure he did in his email too. Is it a threat to point out that you might be violating your code of ethics? I don't think so.
Epsi was banned for questioning a poster he felt could be a sock. Yet, people are encouraged to police the comments themselves. Shortly prior to Epsi being banned, both he and Howdy were warned they'd be banned. Can you imagine had Howdy been banned? Though I have no doubt people would have fell in line and agreed with it.
Back to the mention of Cathy Tweed. Here's where chivalry is dead. That article was sickening. Posting a dead young woman's deleted Facebook comments? Having that therapist analyze and criticize her mother, Cathy Tweed, who is a private individual, not someone who is in the public eye. Where were all the alleged champions of mental health on that post decrying that it was wrong? Crickets. Shamefully I didn't speak out either; but if others felt as I did, they might have felt like me: too frightened to say something. One cannot go against the grain in a major way. People were vilifying Cathy in the comments though. Even some Ex-Scientologists were too. You'd have thunk they would have had a better understanding of how/why Cathy was handling the death as she was, as they had once had those same beliefs. Instead, no, she's a Scientologist and it's fair game to crucify her publicly, though she's a private person and not public. That was one of the most sickening displays I'd ever seen on the bunker.
Speaking of vilification, Marty Rathbun. Do I really need to say anything on this? Sure, of course I do. How/why Tony dislikes him is something only known to him. His opinion of Marty comes through in his writing though (more on that in a bit). When the Rathbuns fired their attorneys and dropped the lawsuit, Tony said for people not to speculate. What did he do? Speculate with Texas Lawyer. Including tossing out the idea that they had walked away from millions of dollars. That's some major $peculation right there. The disdain and contempt Tony holds for Marty is palpable. He further allows the vilification of him in the comments. Such horrible comments about Marty by the bunker. Why people dislike him so much I have never understood nor will understand. In some ways, it seems he's disliked more than David Miscavige. The level of vitriol towards him is horrible. I'll never 'get' that. The Rathbuns owed no one, especially not the bunker or Tony, an explanation as to why they fired their attorneys or dropped the suit. I do think, as his opinion of Marty was woven into the story, that Tony was, in a way, fair gaming them. I understand where Marty is coming from in his statements. When I left the bunker for good I sent him an apology for making the 'rue the day' memes and he graciously accepted it and recommended a book for me to read. It was an excellent book choice, exactly what I needed then and I can't thank him enough for that. (Ah, yes, I was consorting with a bunker enemy, that's high treason isn't it?)
Someone else whom apparently Tony doesn't like is Carmen LLywelyn and again, chivalry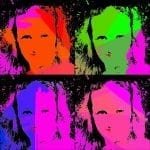 is quite dead. As she has on her blog, he posted a comment claiming he had interviewed her extensively and never did anything with it, so make of that what you will. The implication being she was not credible enough for him. She says she only had a 10 minute conversation with him, he did most of the talking, and they agreed to meet up so he COULD interview her. She tried to arrange that; but he never got back to her. I believe her.
Since he had posted that comment about her, that made her 'fair game'. One of the last days I was in the bunker there was a conversation going on about Carmen. I left in the midst of it, as it was disgusting. They were trying to psychoanalyze her. Then someone commented that they knew her personally and she was crazy. No one questioned that person, they accepted it as fact. Another individual put forth a conspiracy theory that Scientologists might have gotten to her and to Marty because both were posting denouncing Tony and the bunker around the same time. Uh huh, cuz you'd have to be crazy to have an issue with Tony or the bunker? And/or Scientologists would have had to have paid you off to do that? SMDH It's called seeing things how they really are. Both Carmen and Marty are victims of Tony and the bunker. They have every right to be angry, hurt, and upset.
Some Ex-Scientologists are viewed as heroes by Tony and the bunker. Others are viewed with scorn and contempt. How these views are determined I don't know. I can only make guesses, assumptions, and speculations. I'd prefer not to do that.
As aforementioned, opinions of individuals comes through in many posts. Such as Marty, and most certainly Cathy Tweed. I could list others, but those are the two best current examples I can think of. I also prefer not to ruminate on the bunker. Opinion woven into a 'news story' leads readers, usually always unknowingly, to agree with the author. It's like most current 'news' articles today with a political bent–towards either side. Aren't the Rathbuns' attorneys selfless heroes who were shafted out of money? You'd have to be crazy to fire these brilliant legal eagles, right? Let's have Texas Lawyer give an opinion that meshes with ours, that'll shape how people think to ensure they agree with us. Isn't it horrible how Cathy Tweed is handling her daughter's suicide? Let's have a counselor give an opinion that meshes with ours, that'll shape how people think to ensure they agree with us. And what was up with the title of the 'Lisa Marie Defection' article? Purely misleading as she had already defected Scientology.
Now, I don't wish to denounce Tony's work as a whole. It might seem that way; but no. He does provide a valuable service. But when he starts letting his personal opinion of others soak into articles, leads a group into agreeing with him, and tries to intervene in things behind the scenes (there are things told to me in confidence and it's not for me to disclose those things, I'm sure in time the individuals involved will disclose them), that's not ethical journalism. It's not even ethical as a human being. He tries to portray himself as humble; but it seems more and more it's just a veneer. Does he know he's surrounded by sycophants? Do the sycophants know they're sycophants? I know I was unaware I was one until a few months ago.
It's claimed people can have different opinions in the bunker. Well yes and no. Yes,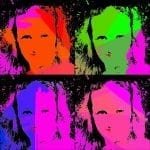 you can differ on say, the kind of music you like, food, etc; but you cannot differ on whom is 'in' or 'out'. Those 'in' or 'out' include those in the bunker; Ex-Scientologists, as some are alleged good, others bad; reporters/websites; and the consensus that Scientology, wholly, is horrible and should be eradicated. Those who've mentioned, exes, that they still audit, or read some LRH works, are put on the 'handling' list. You know what I realized? If doing some of that helps them, why shouldn't they? What's wrong with that? They aren't hurting anyone. It'd be like a former Catholic who still takes comfort in praying the rosary. There's too much judgment and attempts to control others. Like some religion I know of.
Of course, some exes CAN do Scientology auditing and/or reading and it's okay. Others cannot. It all depends on who is 'in' or 'out'. The unwritten rules don't count for some. Isn't there a religion that has rules that only apply to some not all? Huh.
If your opinion differs on one of the things on the unwritten list of 'you need to get in line and think like all us'; then there's attempts to 'handle' you. Comments to try to get you to change your opinion, the email brigade will kick in, and you either just concede or shut up about it because you don't want to end up with what would happen next: disconnection. Yeah, just like some religion, if you persist in a differing opinion, refuse to be handled, then your exclusion begins. You don't want to be on the 'outs' do you? No, of course not. Do you know how many times I kept my opinion to myself because I knew what would happen? Shamefully far more than I can count. I didn't want to be on the 'outs'. I was unaware at the time, but that suppression of myself was chipping away at my soul. Why would I do this? I SPEAK OUT! Cuz I was fearful. Fearful of what? Well what happens when you're excluded. Don't we all seek a sense of belonging? Just like some religion I know of.
Once you're excluded, fair gaming can/will begin. Every comment you ever made is analyzed, because of course they have screen shots of every single comment. You're followed around the internet and your activities there are screen grabbed and analyzed. Sometimes you'll be attacked on other sites when you're not even posting about Scientology. You know this has happened. In one instance I took part a few years ago. I'm going to send them an apology today. They deserve it. It was wrong, I was wrong, and I need to apologize.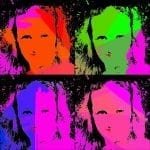 There's fair game and black PR as you're analyzed, diagnosed, dissected, turned into a joke, a meme, and Tony allows this in the comments as people are destroyed. Perhaps it's difficult to realize online but there are real human beings with feelings and emotions behind the computer. That doesn't matter in the midst of a bunker feeding frenzy. The same people who will show such kindness and consideration for others, will turn and destroy those that are deemed 'not worthy'. I don't believe for a second they're consciously aware of what they're doing. As I said, I did it too. Until I viewed things in a detached manner, I wasn't aware of those things about myself. I'm ashamed and disgusted with myself. It goes to show though, that anyone can fall into a group think/hive mentality. Those that judge people who got into Scientology need to give pause for thought about how/why they've gotten into the Bunker group think/hive mentality. What's the difference? Sure, the human rights abuse, physical abuse, etc but the GROUP THINK HIVE MENTALITY is there. Once you're in that, you can/will do things you wouldn't normally do.
Hypocrisy does rule the day in the bunker.
There are good people in the bunker (just like in Scientology). They do things they normally wouldn't as they're under the power of group think (just like in Scientology). They think what they're doing is for the greater good (just like in Scientology). There's a snitching culture, there's a form of ethics, and if people would detach and look objectively, they'd see what they'd become. I'm not proud of it. It's made me physically sick (In addition to the 'fun' with HowdyCon that exacerbated my health problems–thanks Spike!) and I'm leaving this behind.
Due to my severe PTSD I try to avoid conflict/confrontation at all cost. I didn't really want to write this; but I kept getting pushed and pushed with the emails; love bombing—I mean really? emails from people I never talked to to begin with, you didn't think I'd see through that?; and the apparent group think that I'd return. I said I was done. I meant it. I deleted my disqus. That was it, done. Now you know why and y'all can spend a few days dissecting me, analyzing me, villainizing me, etc. I don't care. I've already done it to myself. I'm done with Scientology Watching. I don't even read the news anymore nor even dlisted. I'm done with all that. This is not open for discussion.
In a way it's a shame I couldn't have just been allowed to quietly go away, as I would have preferred; yet in another way, it's good to get this out. Good bye, good luck, I wish you all the best.
~~~~~~~~~~~~~~~~~~~~~~~~~~~~~~~~~~~~~~~~~~~~~~~~~~~~~~~~~~~
BAM!
Mic drop
Exit stage RIGHT.